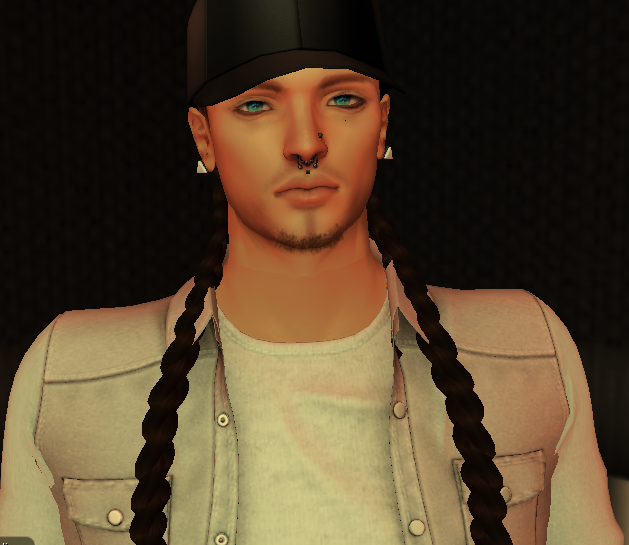 Note: Plurk images have been moved to a mirror blog.
The man in this picture could be anything. He's got fair skin and light eyes. His long hair are put into braids, and his cheekbones are prominent. Even if he didn't match the race you think I said he was, he is that because I deem him to be.
He is me–as a male, in the grid. I created him to be more creole-looking than my female counterpart, which I still think doesn't look that Caucasian to me. Before I donned a mesh head with either gender identity, my avatar resembled my grandmother–a creole woman who would probably cut her hair short and dye it bright red if she were the age I am now.
Even if I change bits of myself in the game, I carry my heritage with me. I know other black users who along with me, mix and match hair, eye colors, and skin tones. We don't do it to escape–but some black users do. I don't fault them for it because I understand the grid isn't very tolerant of us.
Second Life has been used as a means of escape for so many people. In the end, though, we're just that–people. It's inevitable that things like civil rights would rear their head here after a while. Especially when you get incidents of users being silenced when talking about racism. Continue Reading