These beautiful head branches from Naminoke are amazing! The birds not only are animated on the branches, but they sing, too. You can turn their sounds on and off with a single click as well. This is yet another awesome product you can find at We <3 Roleplay beginning tomorrow.
And yet, still more products from this round I want to show off! Also, thank you to Torley for this photo's background! If you visit his Flickr, he has lots of textures available for use. Check it out here and download some stuff!
For those who are curious, here's a low-res gif of the Naminoke birds moving around on their branches: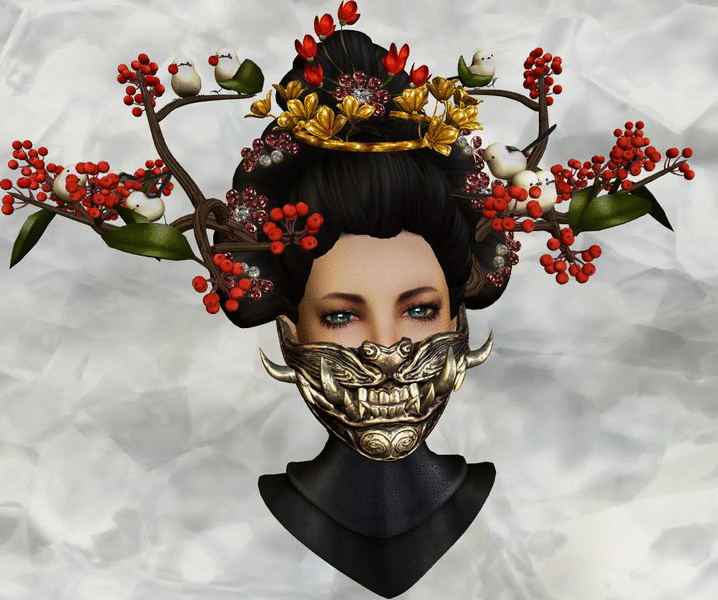 When I was taking this picture, I teleported my boyfriend in and he walked past me until I spoke. Then he turned around in surprise and said, "Holy shit, I thought you were a painting!" Maybe I should do that as a prank. 😀
What I'm Wearing
Logo Alex Head
[ a.e.meth ] – Gemini Skin (Fair)
Naminoke – Fairy branch (Red) *
TKW (tukinyantoto) – Carole hair
The Sugar Garden – Luminate – Deep Blue Eyes
Axix – Wukong Mask [Old Silver]
PEQE – Royal Neck (Black)
*available at We <3 Roleplay
Taken at the LEA Art Farm photo studio.
About Post Author