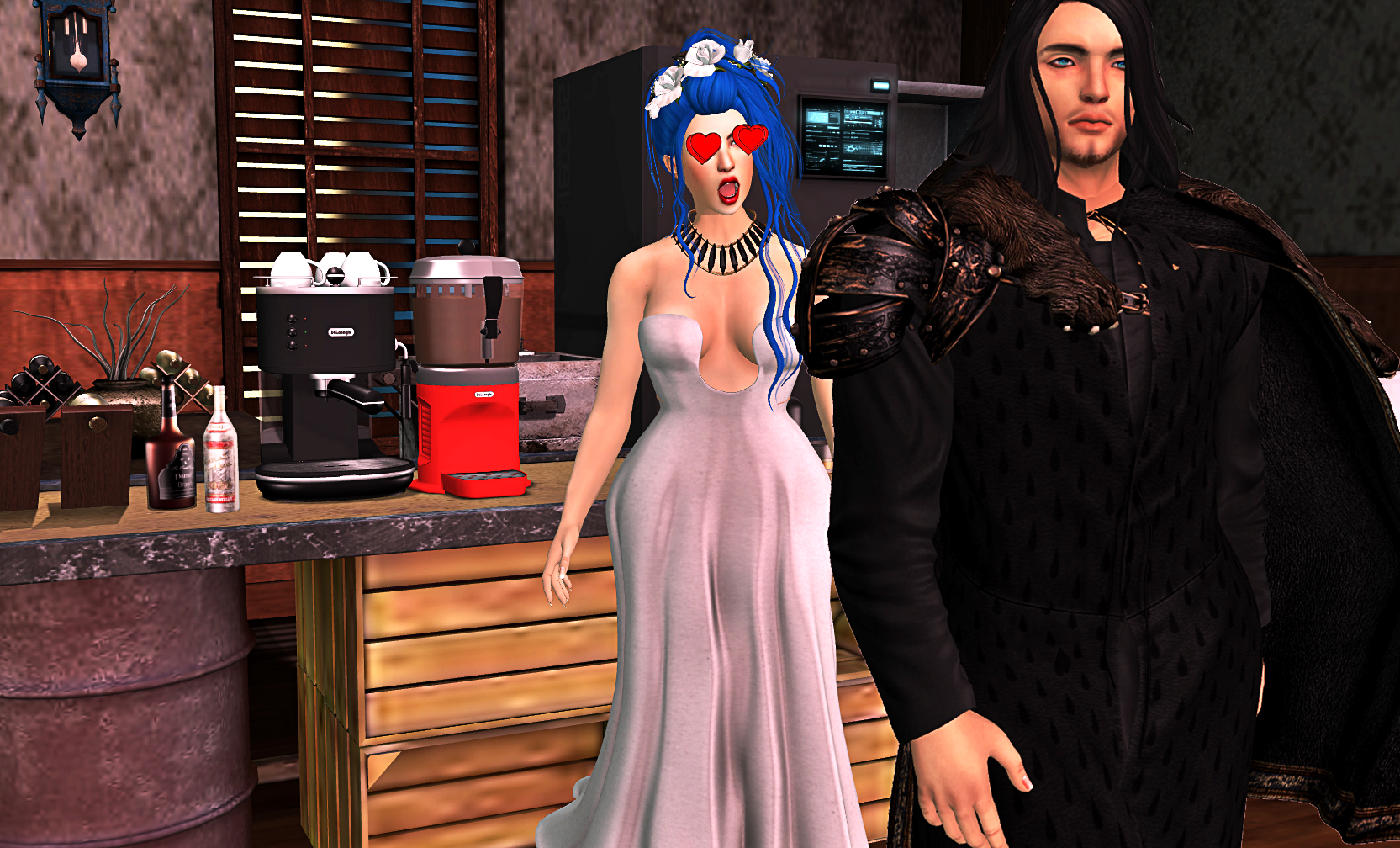 According to some people, I'm an "online crossdresser", most likely because they don't understand how Second Life works for those who are nonbinary (meaning, a gender identity which doesn't fit with just "male" or "female"). If you want to understand a bit more, listen in on my story and see how this might stack up against your original opinion of nonbinary users in SL.
Back in 2003, I didn't know what being genderfluid was. I do, however, remember making a beeline for the men's section in a department store and buying slacks and oversized shirts to hide my figure. I had no idea why I was doing this. I was just doing it. Before I had a name for what I was, I did it and was happy, not caring about the weird looks other people in the store were giving me.
About ten years later, I began "masking" (as my people call it) for performance art and to play with gender again. I liked the way I felt when people said, "I can't tell if you're a man or a woman". It made me feel powerful, like I had defied something and become a completely new person entirely. I took it and ran with it–it was my life, my rules, but those were not the things I practiced in SL yet. When a newspaper asked me to talk about my work, I talked about shifting genders when masking. I was proud of who I had become and you can find that article to this day.
I didn't have a male alt back then in SL. So… I made one. And then, this year, I merged my male and female self to one alt thanks to the Gen-Neutral event and getting a ton of new clothes on one av. Now? I have a male and female body on one avatar, and many clothes for both. The picture above shows the difference between my appearances.
For me, I'm based enough to not give a damn if someone tries to clock me for my genitalia. I certainly don't care if you're uncomfortable with me changing to a male in front of you. Call the cops if you're offended. I don't care.
But what you should understand is that many nonbinary users–trans, genderfluid, or anything else on the gender spectrum, use this game to get accustomed to the idea of taking their rl gender to the next level. 
Maybe they can't go outside wearing the clothes they want right now. Maybe they would, you know, get beat up or die out there. Or maybe they can't afford the right meds for beginning a transition. Or maybe they just don't know what to wear yet, so an avatar can help them visualize what fashion choices to make.
Who are you to say who is and who isn't a part of a particular community? Nobody made you a monarch of everyone, so go right ahead and step on down from that throne.
There is no "trans situation that is out of control". There is nothing to control. There are people minding their own business and being happy.
Are you nonbinary? How has SL helped with your personal life and development of queer identity? Leave a comment and share, thanks!
What I'm Wearing
FEMALE:
Logo Alex Mesh Head
[ a.e.meth ] – Vega Skin (upcoming)
RC Cluster – Love Lenses – Hearts (always)
Exile – Loose Ends
PEQE – Shany (white)
Modern.Couture – Opala Black Necklace
Wishbox – Rose Crown (White)
MALE:
Adam Mesh Head
[ a.e.meth ] – Apollo Skin (upcoming)
Yummy – Leather Shoulder Brace
Albar – Drops Tunic
Exile – Cozy Winter Nights
Pucca Firecaster Creations – General Cloak
FURNITURE:
Assorted liquor bottles – Kunst
22769 – Industrial Countertop
Madpea – Chicago skybox (RARE)
Niji-ya – Coffee machine and hot cocoa machine
About Post Author