Hello from Aurelias! We're adding touches of Spring to the town square, and the centerpiece is this beautiful Blooming Grand Piano from Dust Bunny. Add your photos to the Aurelias Flickr group to be selected for the group cover. I love seeing the region through your eyes.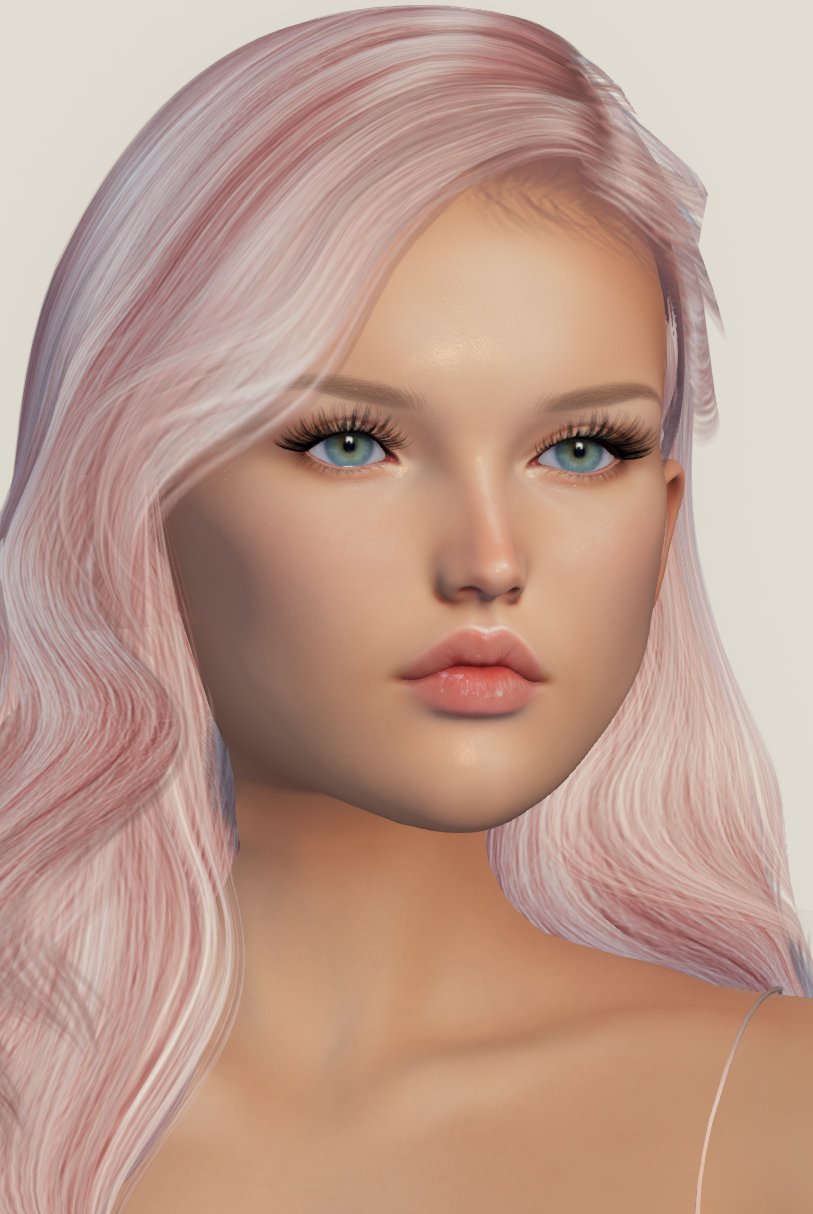 I'm wearing the new Ubon head from LeLutka. It's slightly different than Kaya, but I think I'm ready to move on. I spent days modifying my shape to my liking; it's a work in progress. I shared this raw screenshot on Twitter a few days ago. I love the HD brows so much, and this is the first time I'm undecided between the really thin HD brows or the one I normally wear, the less thin one. They both work so well for this head. I normally only like the bottom two, the rest are way too bushy and thick for me.
I've been attending the Concierge and Land User Group meetings and they're so lively and interesting. I started going to be more informed about upcoming land changes and to give feedback. Wendi Linden & Vix Linden were such great hosts. Here's the schedule for the meeting — see you at the next one!
I already know a lot about Second Life land, maybe too much. I'm obsessed with regions, Linden Homes, and mainland (even though mainland is my least favorite land product). Recently I learned that some residents don't utilize the 10% group land bonus because they don't understand it. I'm currently holding a piece of mainland, and with the group bonus, I can donate my extra tier to my friend. If every Premium member (who doesn't own a Linden Home) deeds their tier to group, they would have a little extra to donate to a public project or acquire more land. If you own a big enough parcel of mainland, where the 10% bonus is 512sqm or more, you could use that extra to get a Linden Home.
If you find land stuff interesting, let me know in the comments. I'm happy to share some tips & tricks to maximize your land-owning experience without spending extra money.
What I'm Wearing:
LeLutka – Ubon Mesh Head
Exile – Elia
MVT – Lady Fashionista bag (White)
Tetra – Bella Dress
Tetra – Off-Shoulder Cardigan
Ingenue – Olivia Heels (Champagne)
Yummy – Dainty Layered Necklace